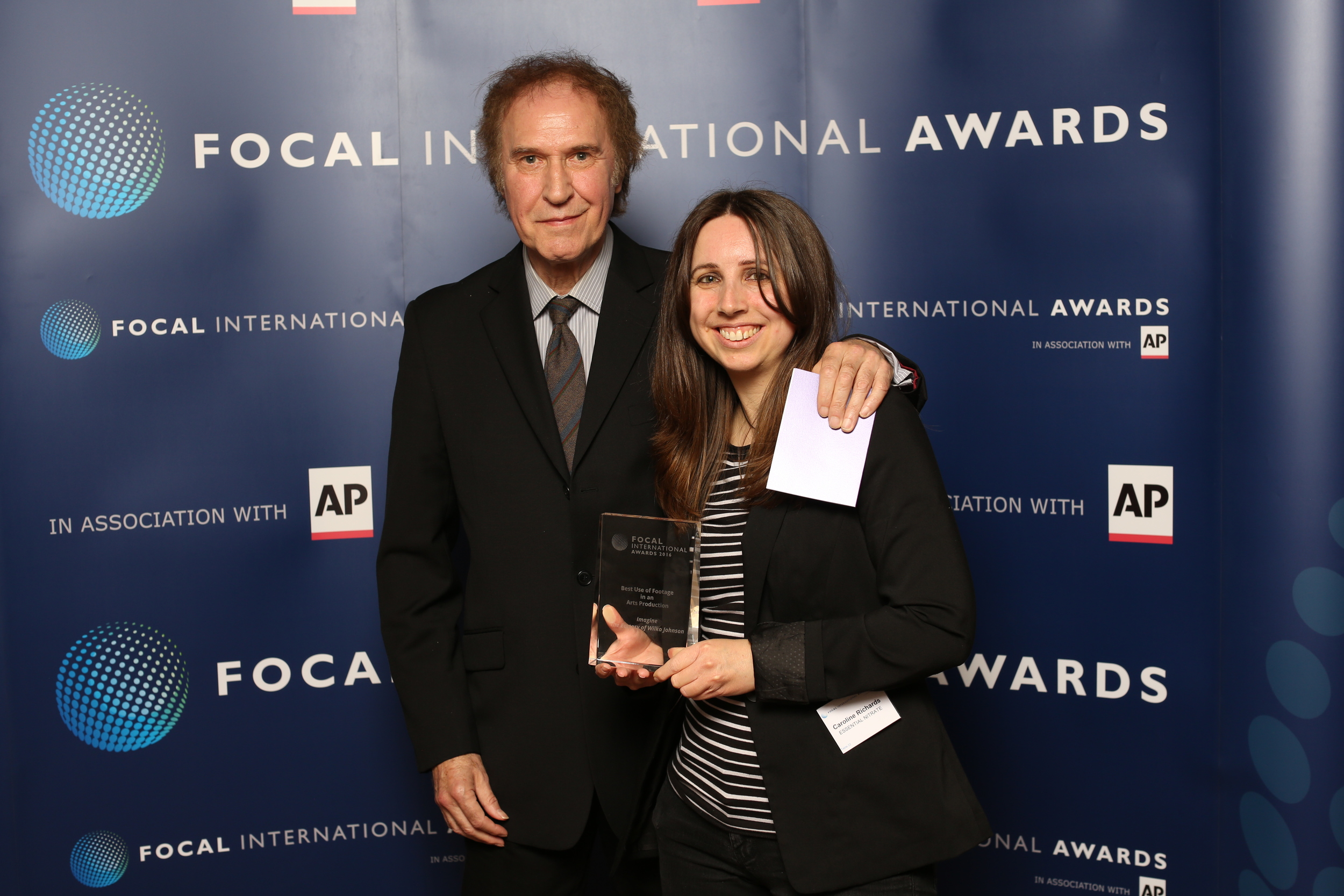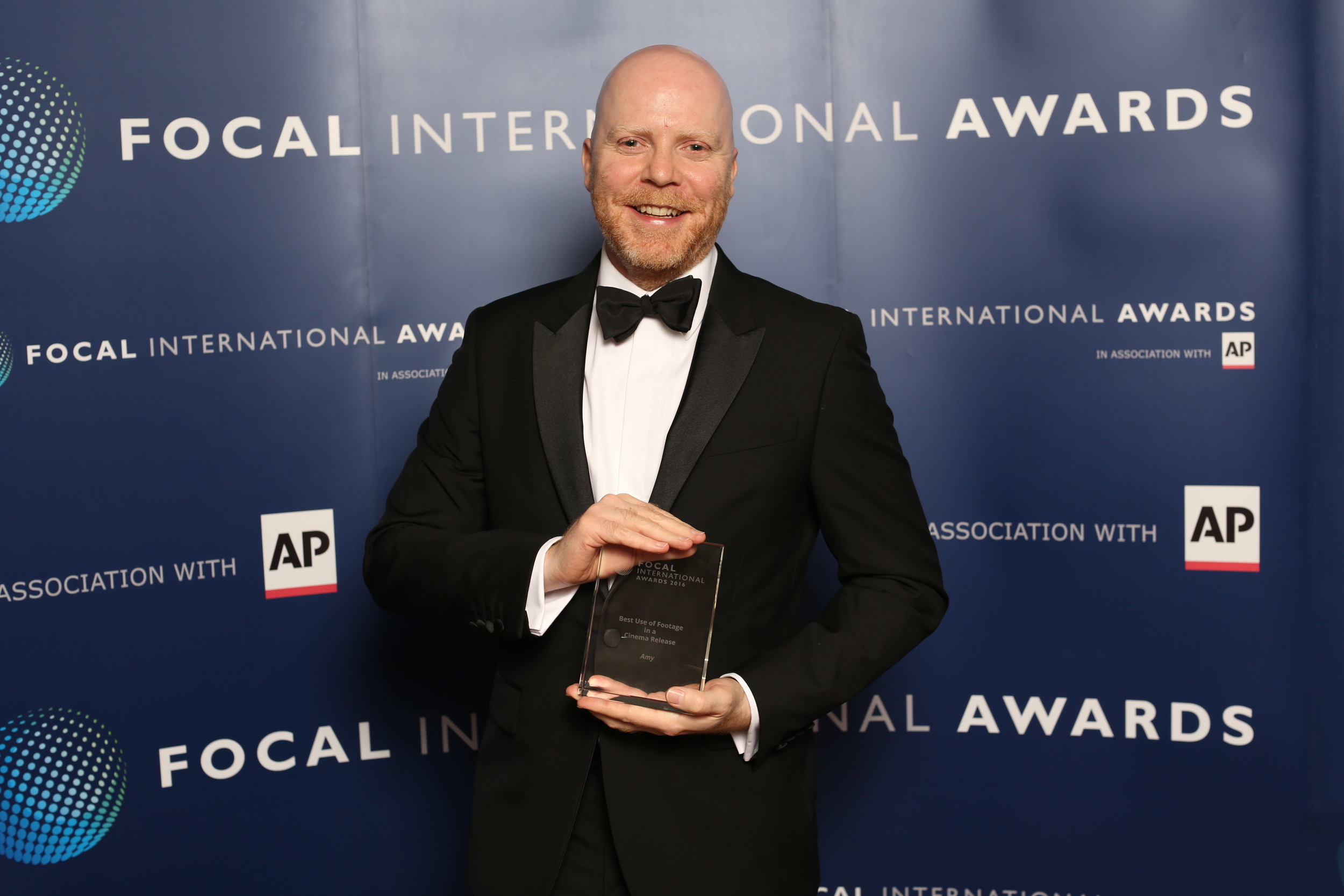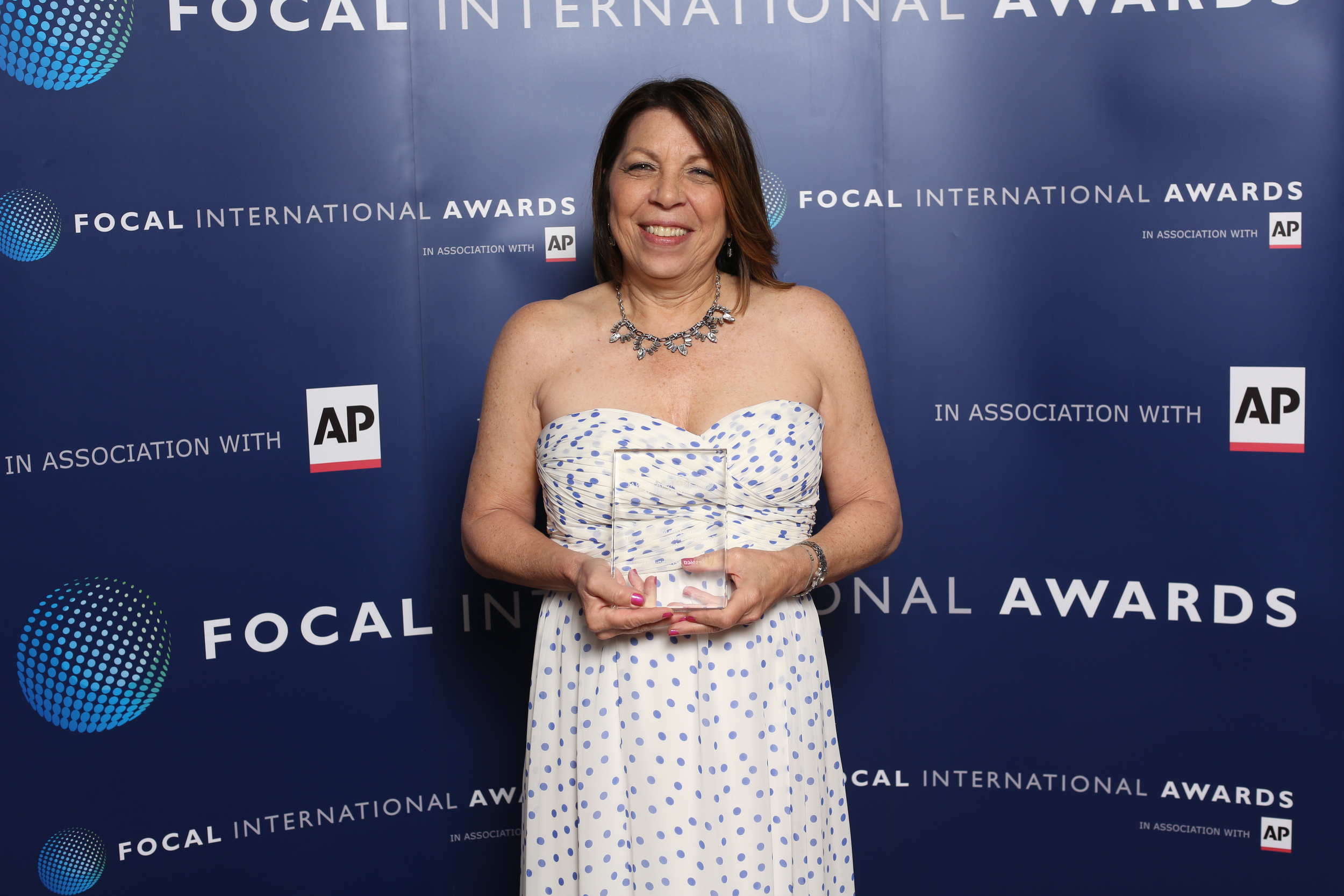 The 13th annual FOCAL International Awards in association with AP Archive took place last Thursday night at The Lancaster London Hotel, honoring producers, filmmakers and other creative professionals who have used library footage in a documentary, feature film or any other form of production released in 2015. The BBC's Kate Adie hosted the gala ceremony, which also served as an occasion to bid farewell to event organizer Julie Lewis, who is retiring from FOCAL this year. Under Lewis's leadership, the FOCAL Awards have evolved over the last decade into a major event in the archival production community.
"The success of the awards over the last thirteen years has been due in large part to the energy, drive and commitment of Julie Lewis," said Sue Malden, Chair of FOCAL International. "It is both a highly polished event and a major annual destination among the global production community. Her contribution to the event and to FOCAL itself has been indispensable and will be greatly missed."
Awards in sixteen categories, including Lifetime Achievement, were handed out and several high-profile documentaries took home top honors. Academy Award Winner Amy, about the life of Amy Winehouse, won the Award for Best Use of Footage in both the Music Production and Cinema Release categories, edging out Cobain: Montage of Heck in both categories. Archive Producer Paul Bell was there to collect both awards.
The Black Panthers: Vanguard of the Revolution directed by Stanley Nelson won for Best Use of Footage in a Factual Production, and Best of Enemies featuring the acerbic public debates between Gore Vidal and William F. Buckley Jr, which was short listed twice, prevailed in the Entertainment category. The BBC's Imagine strand saw off Arena: Night and Day, celebrating 40 years of the their longest running Arts series, with The Ecstasy of Wilko Johnson directed by Julien Temple.
Twenty-five European films were shortlisted for this year's FOCAL International Awards. Among them, Every Face Has a Name, from Swedish production company Auto Images, won for the Best Use of Footage in a History Production, beating A German Youth from Local Films (France) and Red Gold from Vivement Lundi (France) whilst the Award for Best use of Sports Footage was collected by Yuzu Productions (France) for Free To Run.
The FOCAL Awards also honour the work of archival researchers, footage archivists and film preservationists, with this year's Lifetime achievement award going to legendary film preservationist Robert Gitt. In a career spanning more than fifty years, Robert Gitt has gained an international reputation as one of the foremost experts in the preservation and restoration of motion pictures.
And while Cobain: Montage of Heck and the team at End of Movie LLC went home empty handed, Jessica Berman-Bogdan snagged the Jane Mercer Footage Researcher of the Year Award, primarily for her outstanding work on that film.
Historic Films won the Library of the Year Award, and Tim Emblem-English formerly of BBC Studios and Post Production won for Footage Employee of the Year.
The Best Archive Restoration/Preservation Award went to The Memory of Justice and was collected by The Film Foundation's, Margaret Bodde.
Julie Lewis thanked her colleagues, the sponsors, competitors and the 80 plus jurors who had worked so hard to deliver the results and for bringing the event to where it is today.
Please see below for a full list of all 2016 FOCAL International Awards winners.
Best Use of Footage in a History Production - Sponsored by Getty Images / BBC Motion Gallery
• Every Face Has a Name - Auto Images (Sweden)
Best Use of Footage in a Current Affairs Production – Sponsored by Bloomberg Content Service
• The Queen of Ireland - Blinder Films (Ireland)
Best Use of Footage in a Factual Production - Sponsored by Bridgeman Footage
• The Black Panthers: Vanguard of the Revolution - Firelight Films, Inc (USA)
Best Use of Footage in an Entertainment Production - Sponsored by FremantleMedia Archive
• Best of Enemies - Tremolo Productions / Magnolia Pictures (USA)
Best Use of Footage in an Arts Production - Sponsored by Film London & London's Screen Archives
• Imagine: The Ecstasy of Wilko Johnson - Essential Arts Entertainment/Nitrate Film//BBC (UK)
Best Use of Footage in a Music Production - Sponsored by Shutterstock
• Amy - On The Corner (UK)
Best Use of Sports Footage - Sponsored by ITV Sport Archive
• Free to Run - Yuzu Productions (France) Point Prod (Switzerland) and Eklektik Productions (Belgium)
Best Use of Footage in an Advert or Short Production - Sponsored by Broadcast Tech
• Lenor 'Odes to Clothes: Marvellous Scarf' - The Director Studio for Grey Düsseldorf (UK/Germany)
Best use of Footage about the Natural World - Sponsored by Global ImageWorks
• The Nature of Things: Jellyfish Rule! - CBC (Canada)
Best Use of Footage on non-Television Platforms - Sponsored by Visual Data
• The Beatles 1+ Video Collection - Apple Corps Limited (UK)
Best Use of Footage in a Cinema Release - Sponsored by British Pathé
• Amy - On The Corner (UK)
Best Archive Restoration / Preservation Project or Title - Sponsored by Prasad Corp
• The Memory of Justice - The Film Foundation / Academy Film Archive (USA)
The Jane Mercer Footage Researcher of the Year Award - Sponsored by AP Archive
• Jessica Berman-Bogdan (USA) for Cobain: Montage of Heck and Narcos
Footage Employee of the Year - Sponsored by Creative Skillset
• Tim Emblem English (BBC Studios and Post Production)
Footage Library of the Year - Sponsored by Bonded Services
• Historic Films Archive
Lifetime Achievement Award - A gift of the FOCAL International Executive
• Robert Gitt